ARE YOU STRUGGLING WITH DEBT?  JUST GETTING BY?  DO YOU WANT MORE MONEY THAN YOU'LL KNOW WHAT TO DO WITH?  MONEY BEYOND BELIEF! 

IS THE PROGRAM FOR YOU! BECOME A MONEY MAGNET!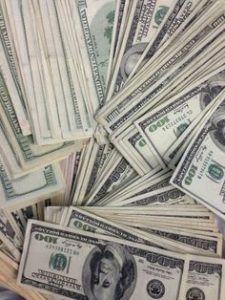 Every day people struggle to pay their bills or keep the creditors at bay.  You don't have to live this way anymore.  With this simple program, you can become a money magnet!  One of the best parts of this program is it can be applied to all facets of your life-health, happiness, and relationships!
You will learn how to recognize your limiting beliefs and clear them so you can have more and achieve more!  The only thing holding you back is you!  You will find that it is your own belief system about money, happiness and health that keep you from having the things you want!  Need proof?
"I have seen a huge change in my life since using Money Beyond Belief.  I now feel like I no longer work because I love what I do so much!  For years, I could never afford to go on holiday, this year I have been truly blessed to go on an amazing tour of Italy…and goodness knows what other wonderful things are to come! Thank you!"
                                                                                                         HELEN C.
"I have been feeling much more positive surrounding money and what's possible in my life.  I have cut my credit card debt and am now building an internet business and investigating different investment options.  Thank You!"
PAUL C.
This program, designed by Brad Yates and Dr. Joe Vitale, will teach you the following:
Develop a Money Magnet Mindset
Change Limiting Beliefs and Behaviors
Create the Life You Really Want
This program comes with a 60 day money back guarantee!  For the small investment of $47.00 you can have MONEY BEYOND BELIEF! You have nothing to lose!  For just $47.00 you can have the health, wealth, and happiness you deserve.  What are you waiting for?
Plus you get instant access with this download to start becoming a money magnet today!