The Keto energy drink mix tastes incredible and supplies the body with ketones to give you a quick boost of energy. Mix Ketoboost with Ketoba with water for a pre-workout or at any other time in the day when you need that extra boost.
KetoBoost with Ketoba™ supplies your body with exogenous ketones for instant and sustained energy without the crash.  
Below is a list of the supplement facts.  Together with the proprietary blend of KETOBA, you will experience the following:

DELICIOUS Mango peach flavor!
FAT burning formula-exogenous ketones!
REPLENISHING electrolytes!
INSTANT fat burning!
ENERGY boost without the crash or jitters!
APPETITE suppression!
Is there any one of us who couldn't use more energy?
Of course not!  Unless your a child, in which case you have boundless energy. Do you want some of that youthful energy back? I know I do! At almost 50 years of age,Ketoboost with Ketoba has helped tremendously with my energy levels.
Also consider how much time we spend running around taking care of our families and working. There are days when we just don't have time to exercise. Ketoboost helps you through those times when you need energy. Help yourself by adding Ketoboost with Ketoba to your daily routine.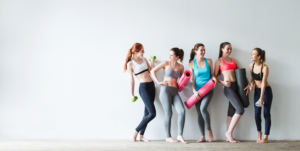 Sure there are other products out there that contain ketones but the quality is not the same.  The only side effect you will find with Ketoboost is appetite suppression.  I for one need all the help I can get with that!  This product sells for much less than inferior products.  You are getting a quality product that is good to your body while giving you energy without the jittery side effects or crashes.  You're worth it!