Imagine having access to an exclusive travel membership where unpublished discounted rates to the world's best accommodations are the norm, and not the exception.  Hyten Global travel provides all of that!
Take advantage of unbelievable prices on our travel offerings including hotels, flights, cruises and more!
Get the lowest rate on over millions of hotels guaranteed! You will also have access to all kinds of amazing travel deals. Traveling more, in our opinion, is the best way to enrich your life, learn and grow. See the world, be a part of the bigger picture, and do it for less.
Save up to 50% off your hotel bookings

Over 1 million hotels accommodations worldwide.

Access 10 major car rental companies.

Access deals on 700+ airlines!

Refer your friends and earn Reward Points to travel for free.

Book specialty properties and get 3X the Reward Points!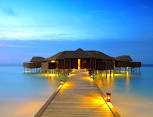 Get an extra 15% off all your hotels (that's 65%!)
Over 1 million hotels accommodations worldwide.
Travel suite includes hotels, flights, cruises, and more!
Refer your friends and earn Reward Points to travel for free.
Book specialty properties and get 3X the Reward Points.
Earn 1 Reward Point for every dollar you and your friend spend on hotels.
Get access to our handcrafted Jetsetter trips.
Shop local deals and save on everday purchases with Benefit Hub.
3 X Free (Earn your PremiumTravel membership for FREE!).
Hyten Global travel offers so many discounts and rewards for membership, you just can't pass up this offer!  Travel the world for huge savings.   Go to destinations you never dreamed you could afford to go!
HOTEL SAFETY TIPS
Arrival
1. Stay with your luggage and keep it nearby. If the lobby is busy, thieves can take advantage of the distracion.
Experts recommend staying in rooms between the third and sixth floors. These rooms are high enough to avoid easy break-ins but low enough to be reached by fire engine ladders.

Check-in
3. Most reputable hotels with honest staff know not to give out names or room numbers. If your room number is compromised (i.e., announced out loud), ask to be given another room. You never know who is listening and your room number is a matter of personal security.
4. Don't set your credit card on the check-in counter because it's too easy for a thief to capture the numbers with a good camera. When you get it back, make sure it is your card and not someone elses.
Ask for two business cards with the hotel name and address. Place one by the phone in your room. If there is an emergency, and you call for help, you'll have the name and address of your location. Place the other in your pocket or purse. If you have to take a cab or get lost, you can show the driver your location and avoid being taken to the wrong hotel.

In the room
6. If a valet has accompanied you to your room, block the door open while you check the room to make sure its empty. Do this before you shut the door or release the valet.
7. Make sure the lock is functioning properly.  Be sure that the door has a deadbolt and keep it locked when you are in the room.
8. A door wedge adds more security to the door. It's a good idea to use it when you are in the room. Hotel staff have excellent access to spare room keys. Some criminals have been known to seek employment with hotels for that reason.
Keep a flashlight by the bed in case of an emergency/power failure. You'll have the light you need to navigate in an unfamiliar building.
When you leave
10. Lock valuable and electronic items you won't be carrying with you, in the room safe. Safes that lets you select your own combination are safer than those with keys. Always take your passport with you.
11. Immediately report to the holtel if you lose your key or room entry card. Ask to be moved to another room. Don't assume you 'lost' it, it may have been stolen from you.
12. Lastly, be aware the tv remote is likely the germiest thing in the room. Use a wash cloth or other covering when pushing the buttons.